About the film
'Tangamale Diaries' is based on one of the most picturesque regions in Sri Lanka of historical importance. This movie is a creation by Upul Shantha Sannasgala, who was born in Tangamale, Welimada valley in 1964. The film is inspired by his real-life socio-political experiences associated with his village throughout fifty years.
UPUL SHANTHA SANNASGALA
Director | Producer | Story
A few years ago, I produced the movies 'Thani Thatuwen Piyambanna' and 'Aksharaya' directed by Asoka Handagama and 'Sulanga Enu Pinisa' directed by Vimukthi Jayasundara. 'Thangamale Diaries' is the first movie I will be directing and producing at the same time, which is a production of my company, Two17 (Private) Limited. If you are a cinephile who is interested in contributing for the betterment of cinema, we would be very grateful if you would allocate the amount you spend for a cup of coffee, or a bottle of wine for our movie. If anyone wishes to support us by making a financial investment of 1 million LKR or more, she/ he will be listed as a co-producer of the movie. I would like to invite all of you who love cinema, to share the happiness of being a part of 'Thangamale Diaries'.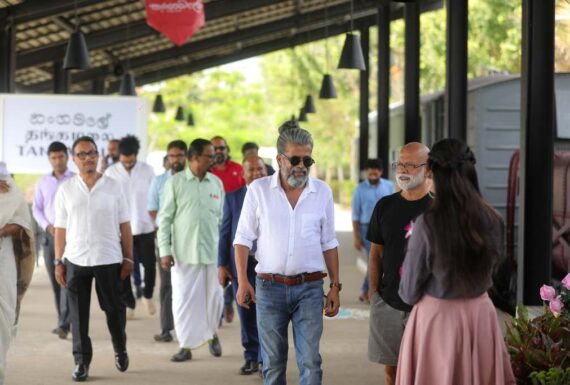 දිනය 2023 පෙබරවාරි 14 වන දා ය. පුරුදු නියතයක් ලෙස එදා හිරු පායා එමින් තිබිණ.